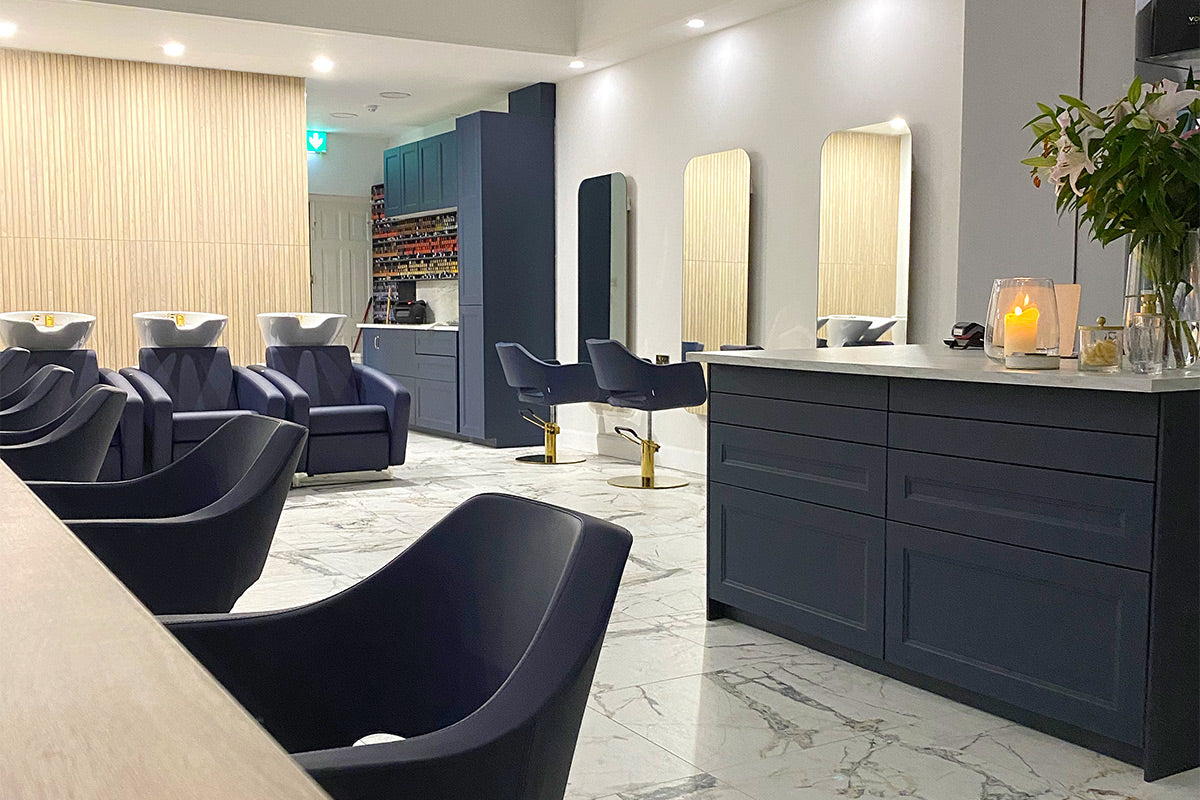 Our Salon Policy
SKIN TESTING
For your health and safety of all our clients it is compulsory to have a patch test all our clients 48 hours prior to their first visit . Your stylist may carry out other testing during other visits this may include new product launches of a change of product .
If you have any sensitivity after your patch test please let us know , in the case you have a serious reaction please contact your doctor for further advise
If you have ever had an allergic reaction to colour in the past please inform your stylist
CONSULTATION FORMS
We are currently moving our consultations to a digital process
CANCELLATION / NO SHOW POLICY 48 HOURS
If you can not make your appointment we ask you to give us 48 hour grace for your cancellation as we have a policy in place.

Card details are required for all bookings from the 1st January 2023. Failure to cancel it may occur a 100% charge on your appointment.
Your Hair is our Passion
Every guest is special to us while we lead you through your hair journey, make a new hair plan for you or maintain your hair on a regular basis. The team at Sarah Mason Professional are innovative, passionate and highly skilled to specialise in the leading trends that are forecasted from season to season. Our approach is all about is identifying how you manage your hair in between your appointments. We can help you address your hair concerns while visiting the salon. During your consultation we assess the history of your hair so we can achieve your ultimate hair goals without compromising the condition of your hair. The team work closely together to develop the perfect strategy for you by making a plan of action to help you with your hair care regime and hair management.

The Team
Sarah's team are trained professionally and certified as Wella Professionals Master Colour Experts. The Bespoke Colourists, specialise in stunning Couture Blondes, Balayage, Colour Melting and Grey Blending . The team also have had advanced training in some of the most renowned academies in the world to create beautiful shapes with their Advanced Cutting skills. Sarah and her team are known for their red carpet and Bridal Hair while they have the super knowledge in the world's leading hair care brands and specialise in Wella Professionals, Nioxin, System Professional, Sebastian Professional, ghd and HotTools.


Hair Cutting
We believe that it is essential to create the perfect shape for the suitability of your face and bone structure. Our advanced cutting artists are skilled to create beautiful haircuts to suit you and your lifestyle. While the team is on top of current trends their advanced skill set is about creating beautiful hair that is manageable for you to style.

Colour
Our colour specialist can design and shade from the global colour palette from Wella Professionals. Colour is very specific when it comes to skin tone, eye colour and compatibility. The team is trained at a masters level to identify suitability while choosing hair colour for you. Our specialists will work closely with you to create bespoke looks that are uniquely designed for you. The Masters of colour can correct some of the most complex cases of hair while working with the best of haircare. With so much on the horizon hair colour trends are changing every day our mission is always to stay on top of what is going on in the world through technique and colour palettes that are released.

Hair Care Regime
Your hair is very important to us ,our mission is always to get your hair into a better place. All our team are highly trained in some of our world's best leading hair care brands to help you restore your hair when it is challenging for you. When planning a new range of haircare you can work closely with the team when choosing the right brand for you. We look for the finer details of how you manage your hair so we can help you resolve and hair problems you may be experiencing some of these may include very dry damaged hair, brittle hair, hair breakage, hair thinning or even hair loss and complex scalp issues such as dandruff and psoriasis.
In Conversation With… Sarah Mason
Sarah Mason discussing fashion week, control freaks and the future stars of hairdressing with Creative HEAD Magazine editor Amanda Nottage
Caring for your hair with leading scientific brand System Professional
Leading brand System Professional is one of luxurious hair care ranges which is scientifically formulated to transform your hair. Wella scientists target solutions that address specific hair needs from the core for hair to feel healthy and replenished.
Performance has always been the guiding light of their research which they are constantly evolving using bioengineering to solve everyday hair concerns. Creating super formulas using an Energy Code System for best results.
There are many different ranges with in the brand from repair to smoothening, styling and a special complex care range of treatments. While working in the salon we assess your needs from the history of your hair combined with the energy code system which gives us a true reading of haircare suitable for your use while at home.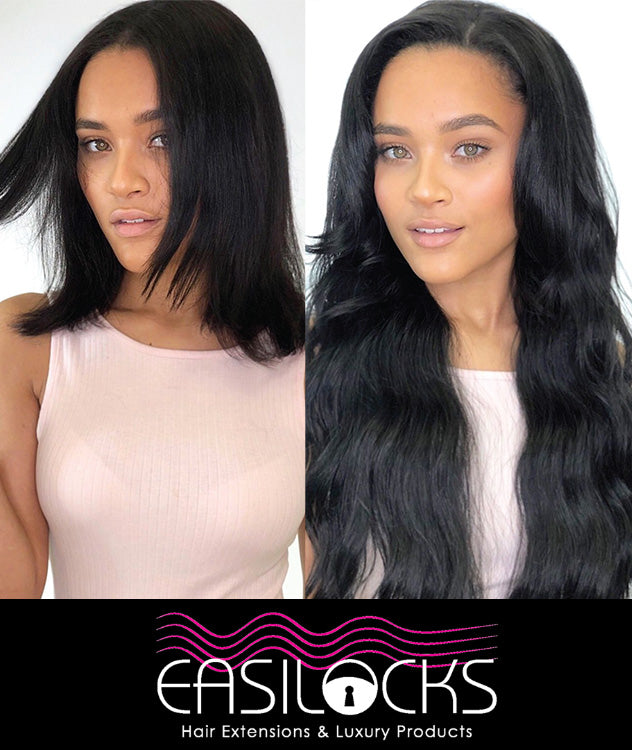 Easilocks Hair Extensions
Dreaming about luscious, long locks with enviable volume and shine?
Easilocks use only the finest, ethically sourced, 100% Remy hair with the cuticle preserved and flowing in the correct direction.
This premium quality human hair is double drawn meaning that there is a generous thickness, from roots to ends.
Learn More >
CocoChocco Keratin Hair Straightening Treatment
Discover the benefits of the amazing Cocochoco Keratin Hair straightening treatment. It's a nourishing treatment that doesn't damage your hair. The treatment is safe and gentle because it doesn't contain formaldehyde or ammonia. Cocochoco keratin products contains only natural and organic ingredients, and provides amazing results for every hair type including curly, coarse, frizzy, dry and fine hair.
Learn More
We are so delighted to announce our stylist Rachel O'Neill has been chosen to be apart of the GHD Style Squad 2023/24 . Rachel is the first Irish girl to...

We are so delighted to announce our stylist Rachel O'Neill has been chosen to be apart of the GHD Style Squad 2023/24 . Rachel is the first Irish girl to...
Testimonials
Beautiful salon and very relaxing

My first visit what a great experience Sarah took time to listen to me, offered advice which I appreciated and made a plan for me going forward. Very happy with my hair cut and color. Fabulous shampoo, conditioner and head massage. Beautiful salon and very relaxing. Everyone just so friendly. Thank you Sarah.

Catherine
100% recommended!

One of the best experiences I had in Galway! The result exceeded my expectations. I'm delighted with my new colour. Very professional and has the customer's satisfaction at heart. I got a royal treatment between a back massage, head massage and amazing hair care! Everything was perfect! 100% recommended!

Sonia
I love my new haircut!

Really enjoyed the experience at Sarah Mason Professional Hair Salon on a busy Saturday afternoon. Staff are lovely and made me a cuppa as soon as I sat down I love my new haircut!

Breda
This place is oozing with passion

What a beautiful visit to such a gorgeous salon. The decor is just beautiful. The team are so friendly, you can clearly see they all love what they do. This place is oozing with passion, Best Salon I have ever been to in Ireland!

Amy
Collapsible content
These girls really know their job

These girls really know their job . Really friendly and listened to what you ask for.

Loretta Langan
Highly recommend Sarah & her team

5 stars as always! Highly recommend Sarah & her team. Whether it's a complete transformation or advise on improving the condition of your hair Sarah will not see you wrong. Loving my new cut & colour melt.. Thanks again Sarah!

Una Hall
Love my hair and can't wait to go back.

Just had the most amazing experience with Sarah and her staff, so professional! Sarah is brilliant at what she does, I can highly recommend her. Love my hair and can't wait to go back.

Kay Keaveny